News and Events
Signings
Chaz will be reading from, and signing, his new books (yes, books, plural - see below), on Wednesday November 5th, at Leigh's Favorite Books, 121 S. Murphy Avenue, Sunnyvale, CA 94086 (map). Telephone (408) 736-2665 for details.
And the following Sunday - November 9th - he will be at the fabulous Borderlands bookstore in San Francisco, with the fabulous Laurie R. King!
---
Being Small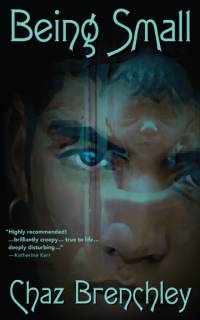 As Chaz puts it in his LiveJournal:
So a number of years ago, I wrote a novel(la) - this seems to be a favourite trick of mine, to write novellae long enough to fall within established definitions of a novel - called Being Small. It has, I think, a strong genre sensibility without falling comfortably into any observable genre. Various publishers were variously interested - we nearly sold it as literature, yet - but it never found a home where it could settle.

Until now.

I am delighted to be able to announce that this tale of foetus in foetu, of dead twins and mad mothers, of Moleskine notebooks and teen friendships and AIDS carers and more, will be published by Per Aspera Press.
Being Small was published by Per Aspera on August 28th, 2014; like all their titles it is released simultaneously in hardcover, trade paper, and a variety of e-book formats.
Katharine Kerr, author of the 'Deverr'y series, says: "Being Small is brilliantly creepy, too true to life to be full-blown horror, but deeply disturbing none the less. What do you do when your imaginary friend turns to evil? And what if, worse yet, he's not imaginary at all? Highly recommended!"
---
Bitter Waters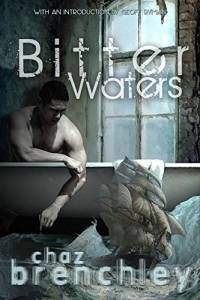 Coming from Lethe Press on November 3rd, a new collection of short stories by Chaz Brenchley with the title Bitter Waters. The cover art is by Elizabeth Leggett (who has published her original version on her website: she says she has never been in Chaz'z bathroom...
Publishers Weekly gives Bitter Waters a starred review, and calls it a "clever and subtle collection".
Place an advance order for Bitter Waters with Amazon.com.
---
Something to read online
If you can't wait until November, a little something to read online:
Chaz'z short story, 2 Pi to Live is currently guesting on Splinter Universe. He wrote it as a birthday present for Karen, and, although he has read it in public once or twice, it has never been published before. Read it now, while you can!
And a taster of a larger project: Chaz'z story The Burial of Sir John Mawe at Cassini has been published in the Spring issue of Subterranean Online. As Chaz explains in his LiveJournal, he has been muttering this last year or so about a work in progress involving Kipling (yes, that Kipling) on Mars. This is where it starts. Where it all starts, this whole outrageous mash-up of Eng Lit and the British Empire and the Red Planet and Chaz. And you can read it now, online.
---
In the Café...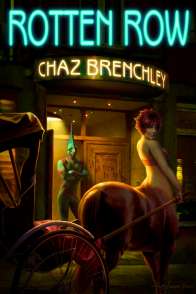 Chaz is interviewed at Book View Café by Katharine Eliska Kimbriel. He answers questions on his many pseudonyms, some recurrent themes in his writing, family, cooking and what he is currently writing - with "a generous pinch of oh-should-I-really-say-that?" (But he does.)
As it happens, Book View Café have just published an eBook edition of Chaz'z SF novella, Rotten Row: this is what Katharine Kerr said about it on Goodreads:
"In the far future, the wealthy and bold -- or the foolhardy -- can planet-hop by means the mysterious Chutes. The Upshot, as they call themselves, leave one body behind and find themselves at their destination in a brand-new body, one chosen randomly, which means they change gender, appearance, genetic heritage as they travel. On the huge orbital station called Rotten Row, however, the rules are different. If you have the cash, you can order up any identity you want.

"This novella is more a meditation on identity and art than the more ordinary kinds of SF. Beautifully written, and crafted by a master stylist."
---