News and Events
---
Being Small
As Chaz puts it in his LiveJournal:
So a number of years ago, I wrote a novel(la) - this seems to be a favourite trick of mine, to write novellae long enough to fall within established definitions of a novel - called Being Small. It has, I think, a strong genre sensibility without falling comfortably into any observable genre. Various publishers were variously interested - we nearly sold it as literature, yet - but it never found a home where it could settle.

Until now.

I am delighted to be able to announce that this tale of foetus in foetu, of dead twins and mad mothers, of Moleskine notebooks and teen friendships and AIDS carers and more, will be published by Per Aspera Press.
Ebook and paper editions planned, publication date not yet set, but likely to be some time in 2014. More news here when we have it.
---
Chaz in the Café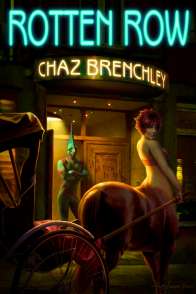 Chaz is interviewed at Book View Café by Katharine Eliska Kimbriel. He answers questions on his many pseudonyms, some recurrent themes in his writing, family, cooking and what he is currently writing - with "a generous pinch of oh-should-I-really-say-that?" (But he does.)
As it happens, Book View Café have just published an eBook edition of Chaz'z SF novella, Rotten Row: this is what Katharine Kerr said about it on Goodreads:
"In the far future, the wealthy and bold -- or the foolhardy -- can planet-hop by means the mysterious Chutes. The Upshot, as they call themselves, leave one body behind and find themselves at their destination in a brand-new body, one chosen randomly, which means they change gender, appearance, genetic heritage as they travel. On the huge orbital station called Rotten Row, however, the rules are different. If you have the cash, you can order up any identity you want.

"This novella is more a meditation on identity and art than the more ordinary kinds of SF. Beautifully written, and crafted by a master stylist."
---
Chaz in the Garden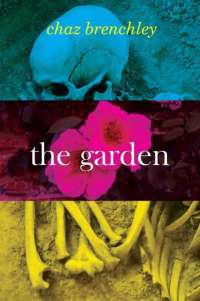 Chaz'z 1990 novel, The Garden, has been brought back into print by Lethe Press; it is now available in both the UK and the US, with a beautiful new cover design. It is also, for the first time, available as an eBook.
But what sort of book is it? Chaz says: "It's not a whodunnit, it's not even strictly a whydunnit, though both of those elements are there. Basically, it's a book about hurt and grief and recovery. Of a sort.."
Find out more about The Garden.
---
Chaz in Disguise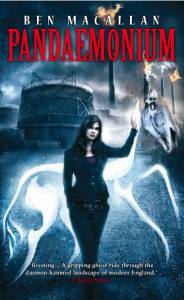 Desdæmona's done a bad, bad thing.

A thing so, so terrible that she has to run away from the consequences. Again.

Where better to look for shelter than with the boy she was running from before? But trouble follows. And if it's not Jacey's parents who sent the deadly crow-men, the Twa Corbies, in chase of her, then who is it?
SF star Charles Stross found it "Riveting... A gripping ghost-ride through the daemon-haunted landscape of modern England."
Read more about Pandaemonium - including where Ben Macallan gets his ideas from...
Wondering what Ben Macallan has to do with Chaz Brenchley? There's a clue here...
---