News and Events
Dragon in Czech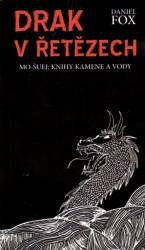 Chaz was pleased - though surprised - to learn that he has been translated into Czech. Drak v řetězech is more familiar as Dragon in Chains, the first of the three Books of Stone and Water published under the name Daniel Fox.
It is published by Talpress (ISBN 978-80-7197-448-2, translated by Milena Poláčková.
---
Chaz Brenchley all over the web
Chaz tells all to Skiffy and Fanty from Pandæmonium to the National Health Service (and is distracted by a cat). Or, if you'd rather read than listen, a new interview at SF Signal reveals all.
And previous interviews still available: What makes a hero? - Chaz joins in the Mind Meld. In My Bookish Ways he talks about writing, reading, re-reading - and just a bit of cooking, too!
---
Are you ready for Pandæmonium?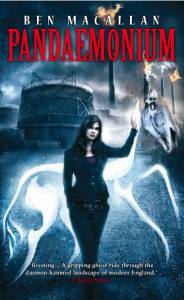 Desdæmona's done a bad, bad thing.

A thing so, so terrible that she has to run away from the consequences. Again.

Where better to look for shelter than with the boy she was running from before? But trouble follows. And if it's not Jacey's parents who sent the deadly crow-men, the Twa Corbies, in chase of her, then who is it?
SF star Charles Stross found it "Riveting... A gripping ghost-ride through the daemon-haunted landscape of modern England."
Read more about Pandaemonium - including where Ben Macallan gets his ideas from...
Wondering what Ben Macallan has to do with Chaz Brenchley? There's a clue here...
---
Repossession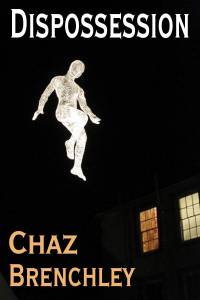 Of what is Chaz newly possessed?
Back in 1997, when he asked this question in the dedication of his new urban fantasy, Dispossession, the answer was 'House, cats, friends'. Time passes, and he is is now possessed of a new edition of Dispossession. in a format that didn't even exist when he first asked the question - not to mention new house, new friends, new wife (and turtles).
Before urban fantasy had been invented, Chaz Brenchley was writing his own brand of urban fantasy: an entirely realistic contemporary thriller, with a twist - Luke, who "hates to fly, but when he must, the air will bear him up."
Read more about Dispossession; or visit Book View Café to buy the eBook or read a sample chapter.
And since good things never come singly, the trade paperback of House of Doors was also published - in "a small edition" (small in number, ie, not in size) - on 15th October. It is not impossible that this decision was in some part influenced by the number of people who responded to Chaz'z appeal and went out of their way to pre-order it. Those people, you have saved a book: Posterity and Chaz are extraordinarily grateful. And if you have not pre-ordered but would like a copy - well, as we said, it's a small edition, don't leave it too late!
If you already have House of Doors, then you'll be wanting House of Bells, which was published in the US on July 1st (order from Amazon.com); the UK edition came out in March 2012.
Read more about Chaz Brenchley's haunted house of D'Espérance.
---